Does your computer crash, take forever to start?

Run slowly, or is infected with viruses and spyware?

Can't get connected to the Internet?

Get a "Blue Screen of Death" (BSOD)?

Your laptop doesn't power on anymore?

Want a data recovery from your hard drive?

Want a hardware upgrade, or software upgrade?

Do you want to upgrade your computer with a bigger hard drive, play the newest games, and have new functionality?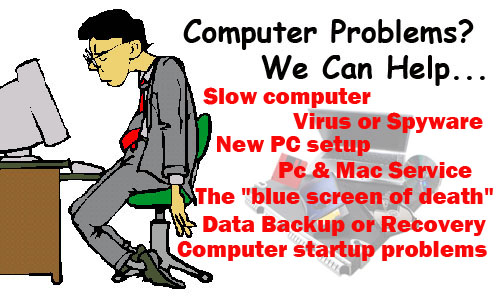 Over 20 Years Experiences, Pro Guarantee, Since 1995 !



2023 SPECTRUM AWARD WINNER

Welcome to Kingly Computer Repair Center!
We will let you know of every single charge before we start the job !
Fixing your computers has never been easier and faster!
For all your computer needs, call Kingly Computer first!!
We only provide High-Quality professional service jobs!!!
Sorry, We don't do "cheap low price, shitty, mickey mouse job" kind of services here!!! (They don't go together)
Office Location:
1080 S La Cienega Blvd, Suite 203
Los Angeles, CA 90035

424-245-4270 (Office Line)
310-806-1352 (Mobile)
Email: info@kinglycomputer.com

Business Hours:
(Make Sure Call For Availability Before Come Visit The Shop)
Hours
Mon - Fri
9:30 am - 5:00 pm
Sat - Sun
By Appointment Only